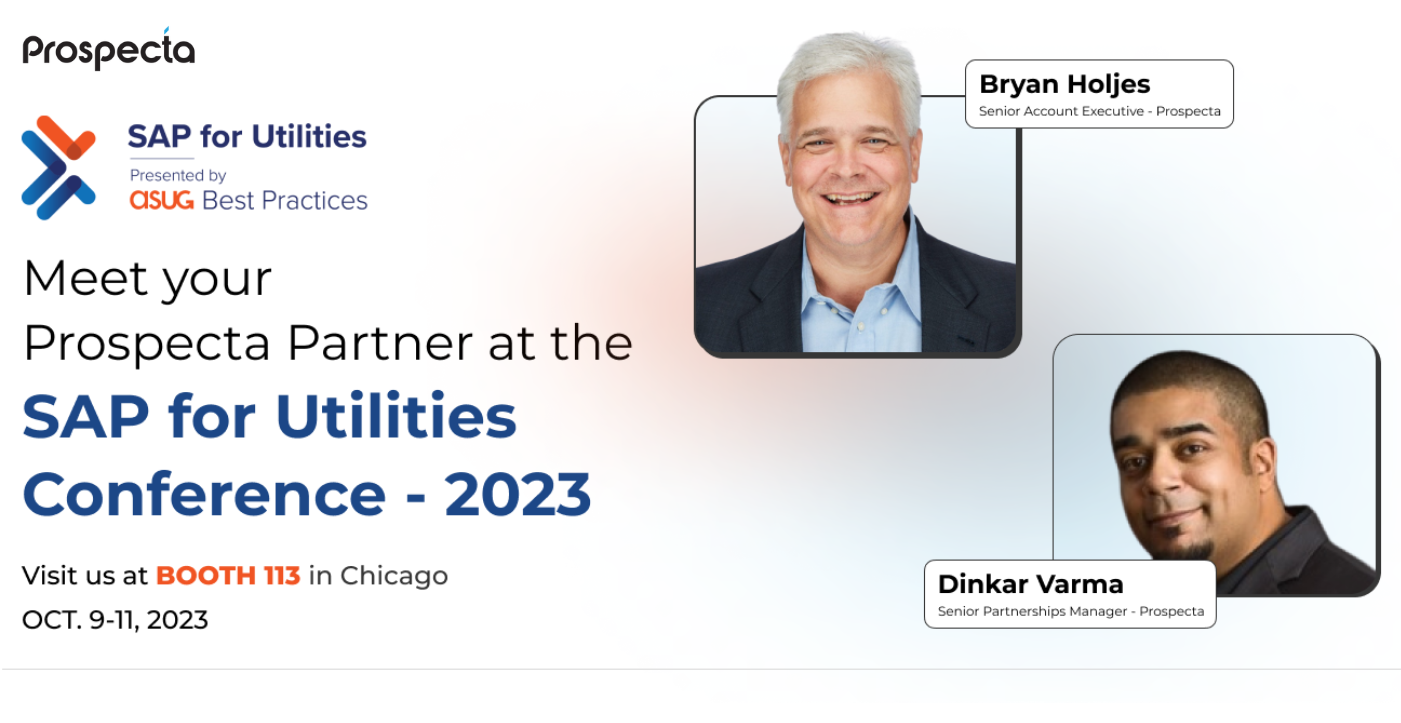 Learn how to overcome the top data quality and governance challenges facing the utilities industry.
Schedule your meeting today and join Prospecta in-person at the event!
How MDO can help your business challenges:
Mass Data Changes
Asset Capitalization and Related Data
Privacy and Data Security
Reduced Inventory Costs
GIS and Data Collection from the Field
Reduced Headcount Costs
Increased Supplier and EPC Collaboration
Reduced Free-text Purchasing by 5% to 30%
Spare Parts Standards as per a Pre-defined Taxonomy
For more information on MDO for utilities, visit our website.